The Upcoming Contest 2017
Registration
The registration phase has been completed! The following teams have registered:
Team
Affiliation
Members 
 Language/
Platform
Details
Busy Beaver
Technische
Universität
Clausthal
(Germany)
Jonathan Pieper
Pyson
PDF
Chameleon
Shahid Beheshti University (Iran)
Milad Momeni,
Sara Marahemi,
Mojtaba Nouroozi,
Ehsan Emami,
Peyman Hassan Abadi
Java
PDF
Flisvos 2017
("Hot Stuff" edition)
 
Evangelos I. Sarmas
Python
PDF
Jason-DTU
Technical
University
of Denmark
Jørgen Villadsen,
Oliver Fleckenstein,
Helge Hatteland,
John Bruntse Larsen,
Eirik Oterholm Nielsen,
Martin Nielsen
Jason + CArtAgO
PDF
lampe
Technische
Universität
Clausthal
(Germany)
Philipp Czerner,
Jonathan Pieper
C++
PDF
SMART-JaCaMo
Pontifícia
Universidade
Católica
do Rio Grande
do Sul & Universidade
Federal
de Santa
Catarina
(Brazil)
Rafael C. Cardoso,
Tabajara Krausburg,
Túlio Baségio,
Débora Engelmann,
Rafael H. Bordini,
Jomi F. Hübner
JaCaMo
PDF
TUBDAI
Technische
Universität
Berlin
(Germany)
Christopher-Eyk Hrabia,
Patrick Marvin Lehmann,
Yousuf Shaladi,
Nabil Battjbuer,
Axel Heßler
Python
PDF
To register for the contest, please fill out the Registration Template and follow the instructions in the sample PDF.
Preliminary Schedule
Contest Schedule 2017
Release of first software package:
Can now be downloaded from GitHub
Registration:
-
Connection Testing:
09.08. - 21.08.
Qualification:
04.09.
Contest:
18.09. - ...
The Scenario: Agents in the City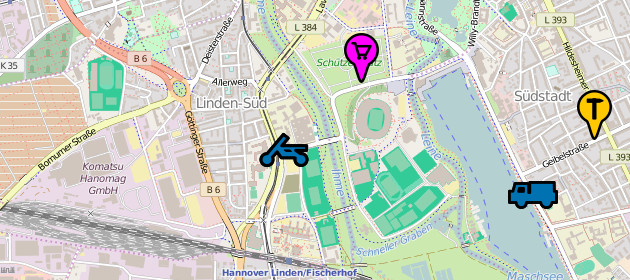 Our scenario consists of two teams of agents moving through the streets of a realistic city. Agents can earn money by completing tasks. Full specification.
Downloads
Problems with the software? Just write to the mailing list. No problems? Register yourself to the mailing list anyway and write us a short hello message.
The server
Unpack the software package and start the contest server for development and testing. In a shell:
cd 

server
java -jar server-2017-0.5-jar-with-dependencies.jar 

\


  --monitor 8000  

# with webmonitor on port 8000



Your client
The package contains dummy agents for several platforms. You can use these as starting points:
There have also always been teams that implemented the communication protocol themselves.
Mailing List
Participants and all interested colleagues are invited to subscribe to our mailing list:
agentcontest@googlegroups.com
All the important details and announcements including scenario and communication protocol specifications as well as software release announcements and bug reports will be announced and discussed via this list.
The mailing list archive is publically available.
Changelog
We have listed some major changes in case you are coming from the 2016 version.
Publications
After the tournament we invite every participant to submit a paper about their team. The papers of which the quality has been assured will be regularly published. The publication outlet will be announced as soon as possible.
Prize
The winner of the contest will be awarded with a voucher for 500 EUR worth in books, thankfully provided by Springer Verlag. Requirements are the submission of a paper and the source codes of the agents.