The 2018 Contest
Important dates
Preliminary Contest Schedule 2018
Release of first software package:
Can now be downloaded from GitHub
Registration Deadline:
Connection testing:
On demand (2018)
Qualification:
Contest:
-
The Scenario: Agents in the City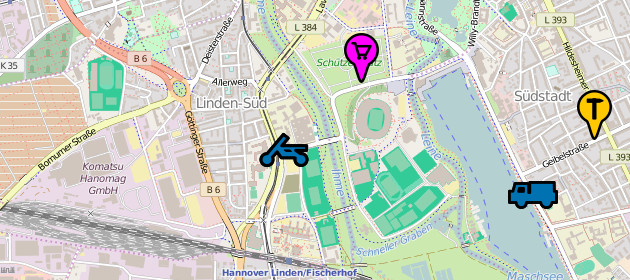 Our scenario consists of two teams of agents moving through the streets of a realistic city. Agents can earn money by completing tasks and build wells to fight a water crisis. Full specification.
This builds on the previous edition. You can watch replays from last year here.
Registration
To register, download the registration form and/or template and follow the instructions inside.
Team
Affiliation
Members 
 Language/
Platform
Details
.
.
-
-
-
Downloads
The server
Unpack the software package and start the contest server for development and testing. In a shell:
cd 

server
java 

-jar

 server-2018-1.0-jar-with-dependencies.jar 

\


  

--monitor

 8000  

# with webmonitor on port 8000



Your client
The package contains some dummy agents. You can use these as a starting point:
There have also always been teams that implemented the communication protocol themselves.
Prize
The winner of this year's contest will be awarded a voucher for 500 EUR worth in books, thankfully provided by Springer Verlag. Requirements are the submission of a team description paper and the source code of the agents.
Mailing List
Participants and all intrested colleagues are invited to subscribe to our mailing list:
agentcontest@googlegroups.com
All the important details and announcements including scenario and communication protocol specifications as well as software release announcements and bug reports will be shared on this list.
The mailing list archive is publically available.
Changelog
There have been some changes since the 2017 version. Most notably money is no longer the primary goal. Instead you build wells to generate points.
Publications
After the tournament we invite every participant to submit a paper about their team. Once the quality of the papers has been assured they will be regularly published. The publication outlet will be announced as soon as possible.